Rising Star Games, a video game publisher renowned for bringing unique and diverse games to players everywhere, announced today that the wonderfully bizarre I Want To Be Human will be launching on PC on April 15. Oozing from the leaking brain goop of Sinclair Strange, I Want To Be Human follows a young girl, recently turned into a vampire, who travels to hell and back to rescue her lover boy, who was also turned into a hat by the same nefarious forces. Not to worry, as the heroine is not some barmaid living amongst fanged creatures in a small Louisiana town; gamers will discover the shotgun splatting skills of the vengeful vamp, slaughtering all sorts of enemies through this blood-soaked monochromatic pandemonium.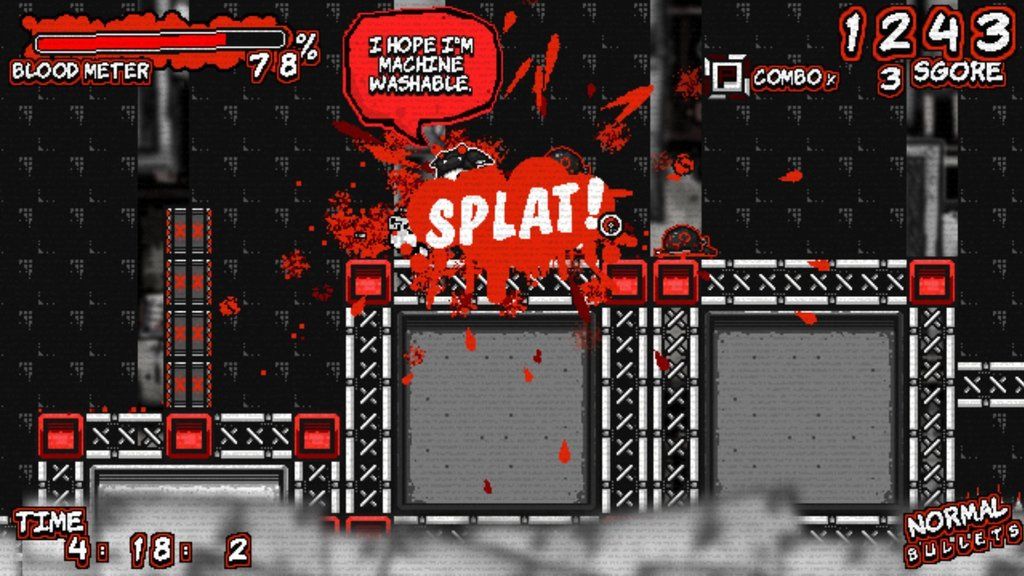 Unfortunately, splatty bloodstains are not machine washable in I Want To Be Human.
I Want To Be Human is packed with crazy platform blasting action, tongue-in-cheek humor, and lashings of exploding body parts. The game invites the brave and slightly warped to shoot through five worlds of blood-soaked black and white mayhem, as they battle through a violent platforming tale of vampire love, betrayal and endless destruction, all drenched in pixelated gore! Not only is the game rife with vivid grisly artwork, it also features an edgy electropunk soundtrack featuring artist Jimmy Urine.
I Want To Be Human will be available April 15 on Steam and selected digital retailers for $14.99.