Developer Allods Team and global publisher My.com, proudly present Dark Omen, Skyforge's newest update. The update contains a new questline and tools to improve quality of life for Pantheons – Skyforge's equivalent of guilds. Dark Omen is an update, setting up and enhancing gameplay for a future expansion that will come soon for the highest level of players.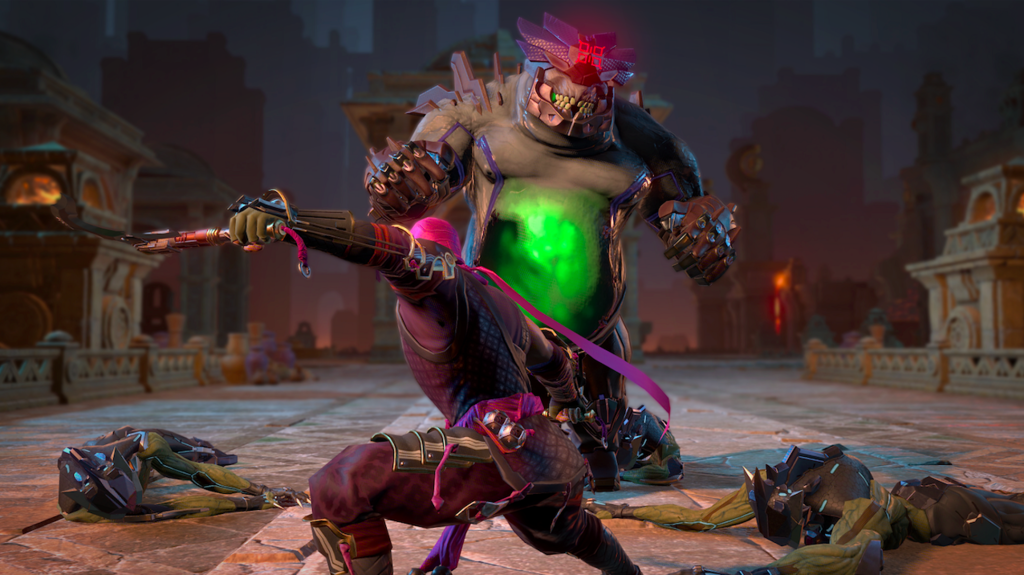 Dark Omen update features:
New Operation System: Operations are a system in which high level players can combine their powers to more effectively fight off the continued invasions on Aelion. This system will receive an overhaul with a clear progression bar and an increase in overall ease of use for players.
Elder God Questline: Players can learn what it takes to become an Elder God and continue their divine journey during the next Invasion on Aelion. They can fight against the metallic threat in a series of missions leading up to a showdown with the Mechanoid Boss!
Pantheon Fusion Tool: Any Pantheon, large or small, seeking to merge themselves with another Pantheon, will now be able to accomplish such a feat. Pantheons can join forces and battle Aelion's threats together!
To view the complete update details, please visit: sf.my.com/gb/news/announcements/dark-omen-live-golden-circle-packs
Also available from today are brand new Golden Circle packs:
| | | |
| --- | --- | --- |
| Supporter Pack – 13.99 EUR / 15.99 USD | Racer Pack – 27.99 EUR / 30.99 USD | Golden Circle Combo Pack – 35.99 EUR / 39.99 USD |
| Celtic Costume | Gold Arrow Glider Mount | Supporter Pack |
| Vintage Costume | Drift Costume & Helmet | Racer Pack |
| 30 Days Premium Account Status | 25,000 Argents | |
| 250,000 Credits | 5 Ether Spheres | |
| 2,500 Spark Replicators | 200 Secret Knowledge | |
| 1,000 Holy Texts | 5,000 Ether Cores | |
| 5 Golden Spheres | | |
To view the complete details, please visit: sf.my.com/golden-circle-packs
Skyforge is a free-to-play MMORPG set in a universe where mortals and immortals use cutting edge technology to fight for survival against mythical creatures and invaders from space. Players start as immortals, newly reborn into the world and vie to become gods themselves.
To learn more about Skyforge and to download for free today, visit sf.my.com.