A new initiative set up by members of the games industry to support the charity War Child is pleased to confirm HELP: THE GAME,
will be available from July 26 2016. This collection of original PC games will be released globally through the games distribution service, Steam, with all profits being donated to the cause.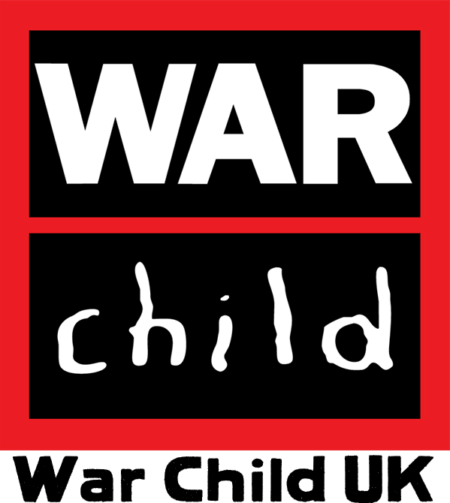 Originally announced in September 2015, the HELP: THE GAME project is a 'global game jam', with each of the 11 participating dev studios or teams dedicating six days to creating an original game. The participating studios are: Bossa Studios, Creative Assembly, Curve Digital, Hardlight, Modern Dream, Rovio Sweden AB, Spilt Milk Studios, Sports Interactive, Sumo Digital, Team 17 and Torn Banner.
A number of the jams have already been completed, while the remainder are scheduled to take place over the coming weeks.
War Child is the only specialist charity devoted to children affected by conflict. There are more than 230 million children living with the effects of war globally. More than half of all people affected by conflict are children, but less than five per cent of humanitarian funding is spent protecting and educating them. They are the most vulnerable and are at risk of violence, abuse and trauma. They miss out on school and become separated from their families. The charity believes children in emergencies need more than simply food, shelter and water – they need education, livelihoods and protection as well.
Miles Jacobson, Studio Director at Sports Interactive and Chairman of the War Child UK HELP: THE GAME committee says "When we first revealed the plans for HELP: THE GAME we were cautiously optimistic that it would generate some interest throughout the games business, but the level of enthusiasm that came back to us exceeded our expectations. Having seen the results of those jams that have been completed to date, it's obvious that the studios who've taken part have been having a lot of fun – and from July 26 it will be the gamers' turn."
Rob Williams OBE CEO War Child UK says "It's fitting that the games business has taken this project to its heart as, after all, every child should have the right to play but not all get that chance. We're extremely grateful to everyone who has agreed to get involved and we hope their efforts will not only raise much-needed funds, but also awareness of our work amongst a vast audience of gamers across the globe."
HELP: THE GAME will be published by SEGA Europe, with all profits generated being donated to War Child UK.
The War Child games committee consists of representatives from a variety of companies from across the game business, including Bossa Studios, Gamer Network, SEGA, Sheridans, Sports Interactive, Twitch, YouTube and War Child.
HELP: THE GAME will be released through Steam on July 26th, 2016 for €14.99.
Watch War Child's Duty Of Care: Protecting Children In War video here.